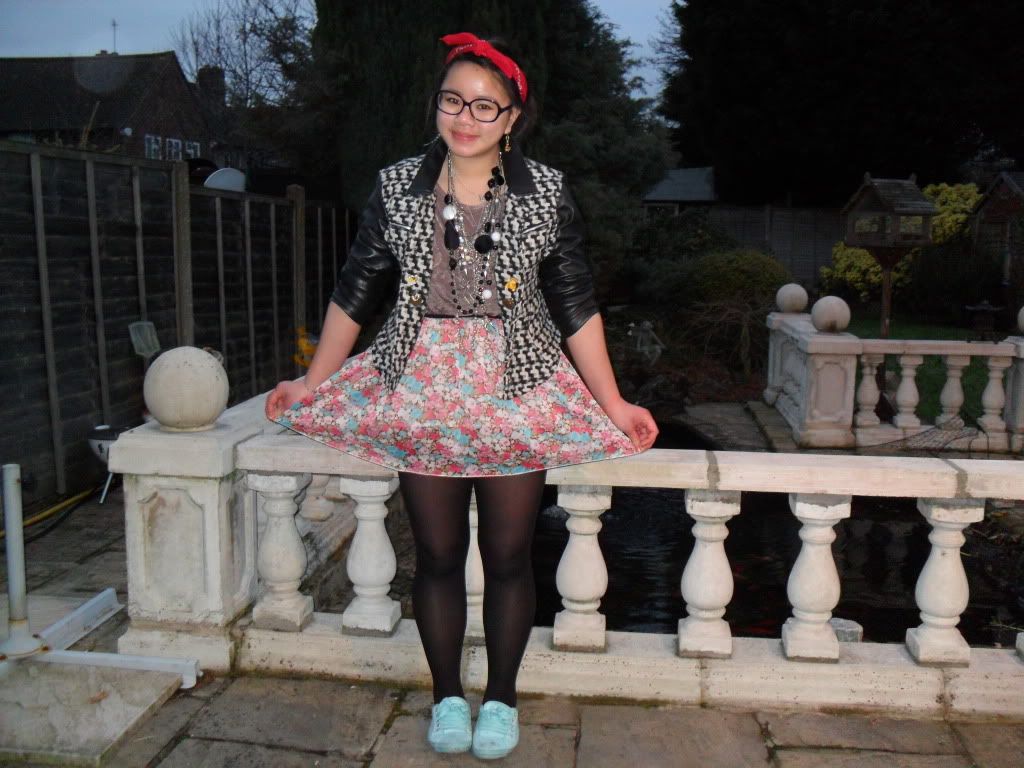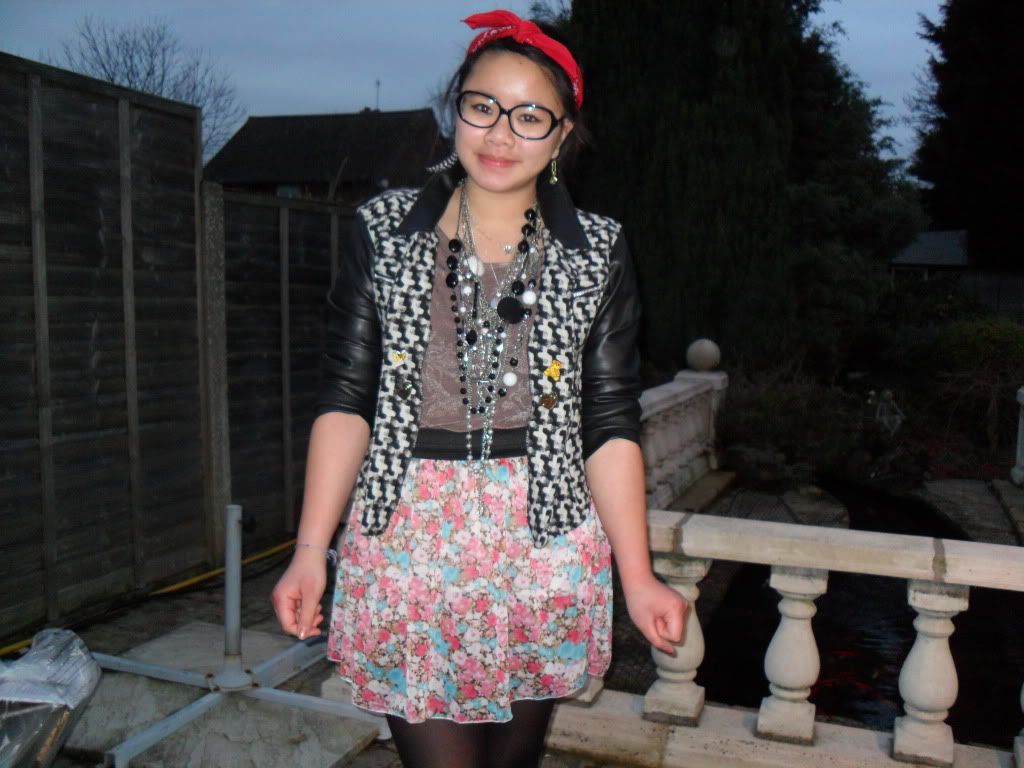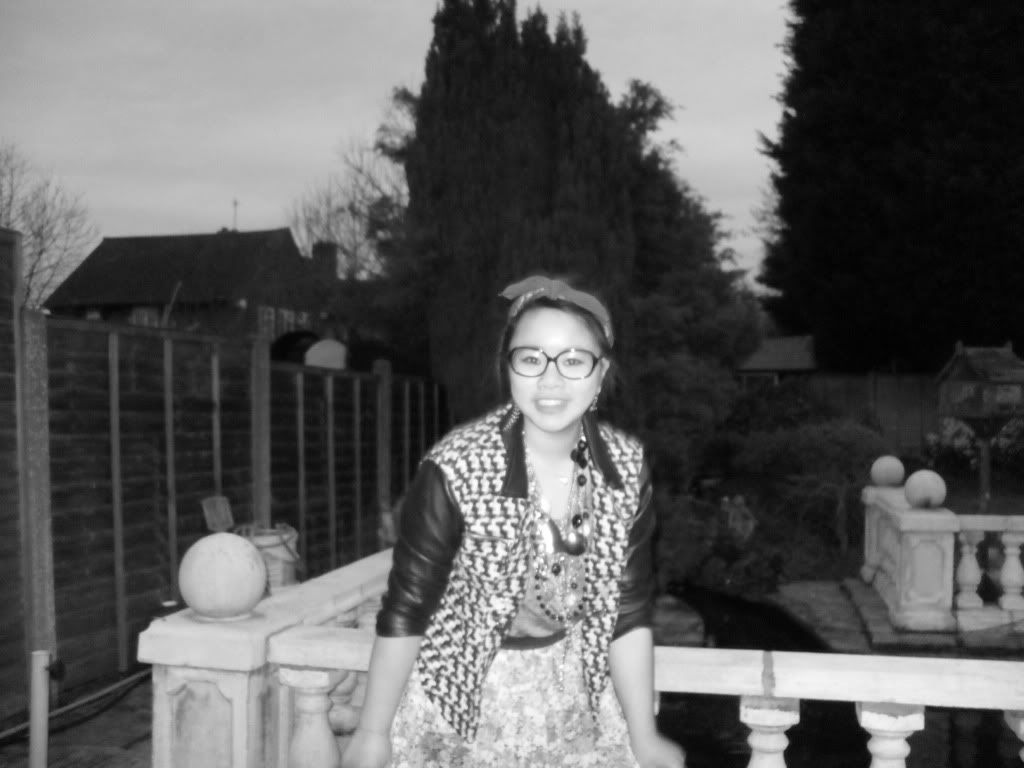 vintage jacket::vintage dress::vintage charity badges::gifted skirt::random necklaces
Well hello again. It's been about 2 weeks since my last post and I actually made a few posts but never ended up posting them because they've seemed a little...dull.Since this is my first post of the new year, I'll start by saying 'Happy New Year!'. 2010 was a blast, but it's done and dusted now, so BRING ON 2011. I don't make new year resolutions, to me, they're just ways to make you feel bad when you break them, because lets face it, they never stick.
This vintage jacket was bought quite a while back in the summer, it has leather sleeves, which I have never really been a big fan of, but they grew on me. The lapels are a pain though-they stick out awkwardly, so I stuck on some badges from my collection of vintage and charity badges. I found a whole box of them as I was going through some of my mum's old stuff, and from them on I've been collecting a few here and there from charity shops and markets. My favourite is a
Looney Tunes Roadrunner
pin I never wear in case of losing or damaging it.
On monday I went up London with
Aimee
, but unfortunately, we both forgot our cameras that day, so no video...don't miss us too much...kidding. ahem.
First stop was Oxford St, which surprisingly for a bank holiday january sales monday, wasn't that much busier than normal, and after was Carnaby St, to the awesome-but-most-were-closed-or-shut-down shops in Kingly Court, semi-stalking a guy but lets not go there, and wandering around until we reached Soho. We went to a vintage magazine shop, where we spent a good hour going through back covers of Vogue from the 40's-noughties, and all the other awesome stuff they had there. A few minutes walk from there was
Patisserie Valerie
, and a chocolate croissant later, I was cold, so we went to a coffee house to warm up.
Hope you all had an amazing 2010, and look forward to a fabulous 2011...
Lovee
xx