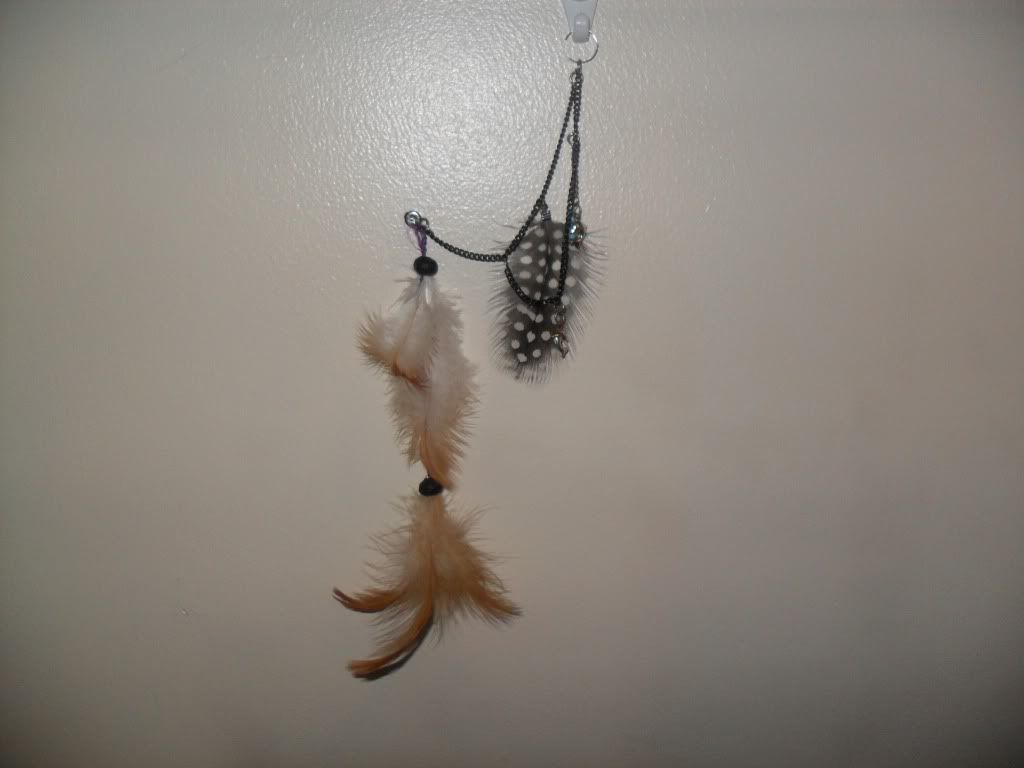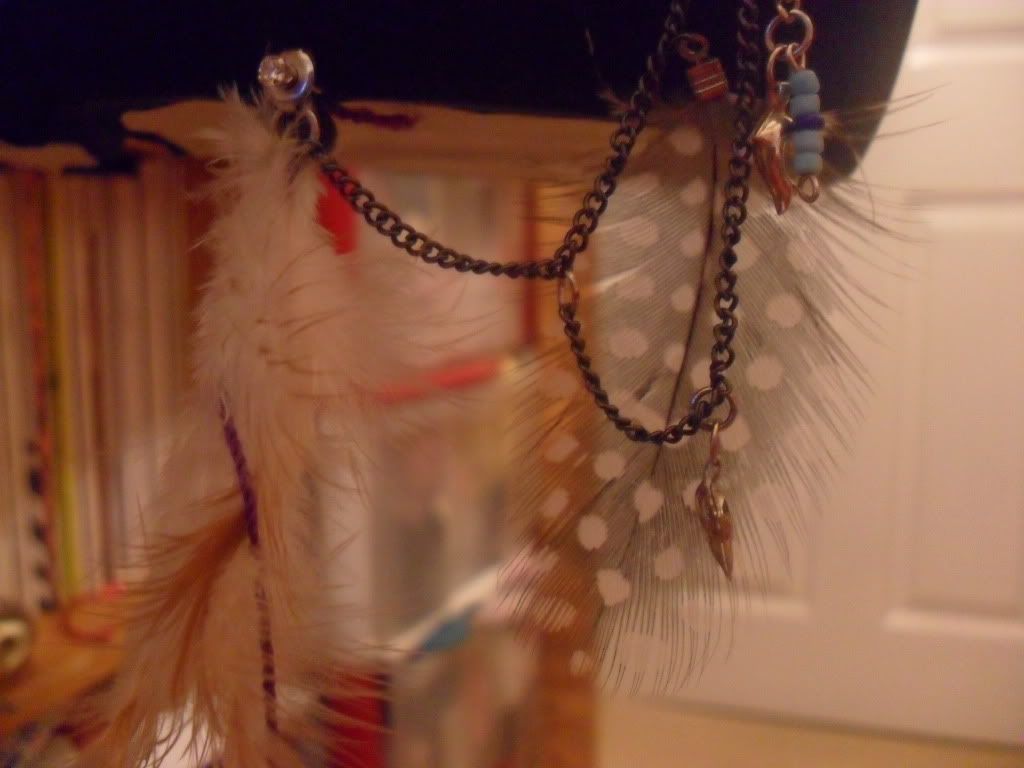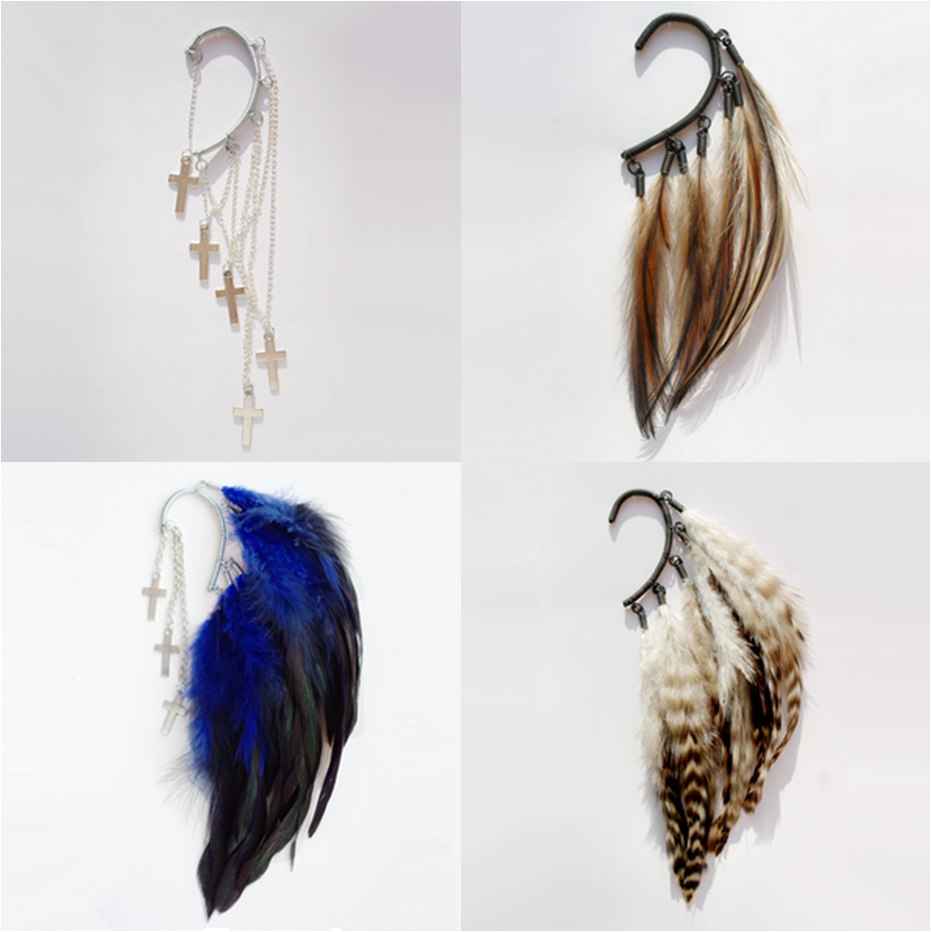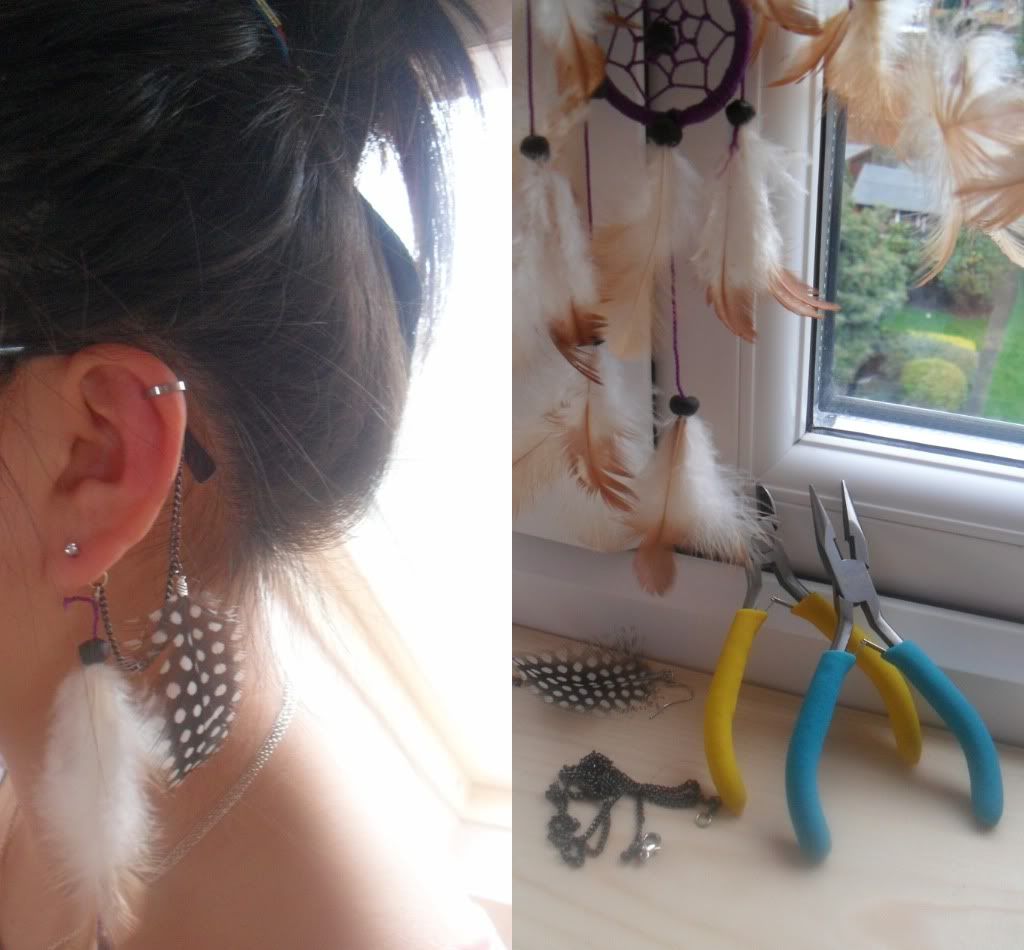 On Sunday I made this feathered earring, partly due to boredom, but mostly because I've always wanted one but never got to making one. It's so simple to make and literally takes about 10 minutes!! Here's how to make one:
You'll need:
- Chains (from necklaces, bracelets etc)
- Charms (from necklaces etc)
- Stud earring(s) -If you have your cartilage pierced, you need 2 earrings, if not you can use a plain ear cuff.
1. Attatch a jumpring to both ends of the chain.
2. Add a feather on one end of the chain through the jumpring, and another feather or a charm on the other end of the chain.
3. On the end with the feather, open the jumpring again and loop it through the butterfly of the earring, so they are attatched.
4. On the other end of the chain, either attatch to the other earring if you have your cartilidge pierced, or a cuff.
5. Add more chains, feathers and pretty things onto the chain for decoration!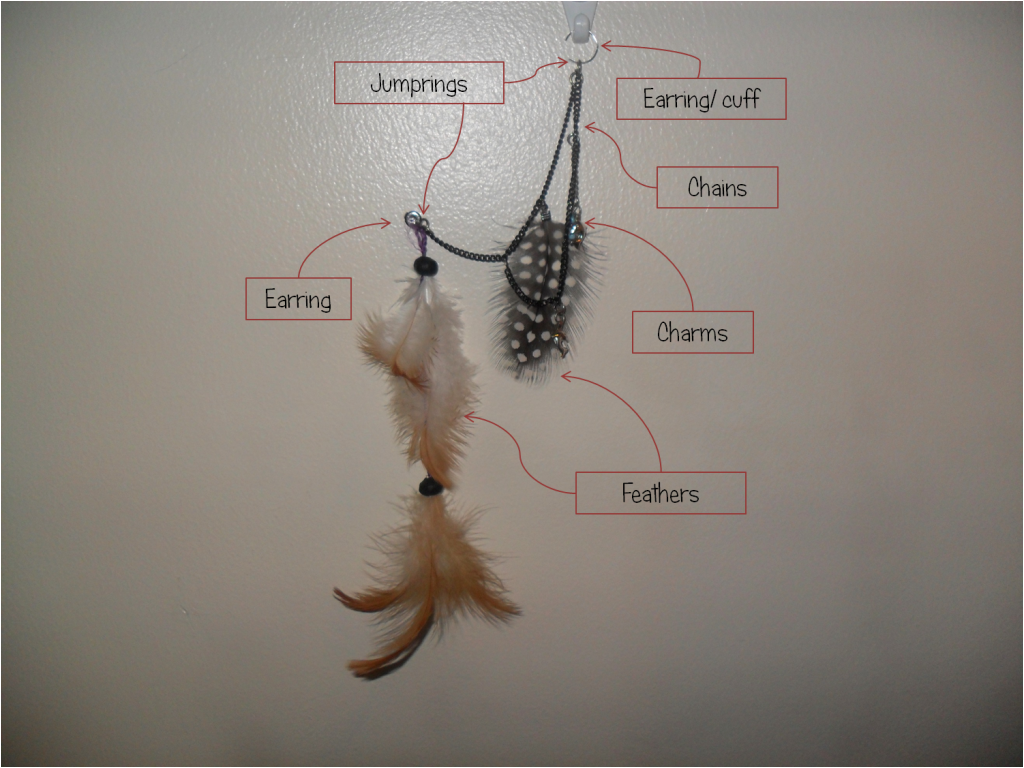 A few hours after making this, I wore it out to dinner, and it fell off and got crushed, I cried, got home, and made another one. The 'cuff' is actually an old ring that I cut using wire cutters becuase I don't actually have an ear cuff, and as you can imagine, because the edges were razor sharp it hurt like hell when I put it on, but after a while it went numb so I couldn't feel it.
It's the last day of term tomorrow, so I should be posting more regularly from then, I'll be hitting the vintage markets with Aimee, which is gonna be awesome, we'll be going Portobello Market, Camden, Brick Lane and a vintage fair!
Lovee
xx