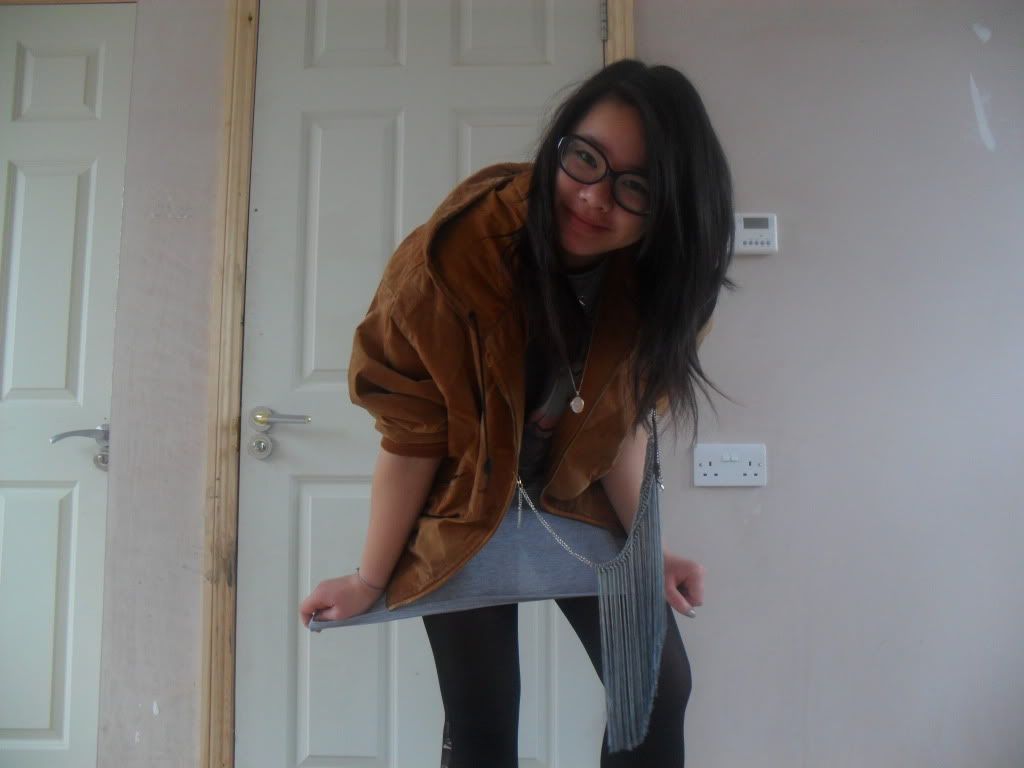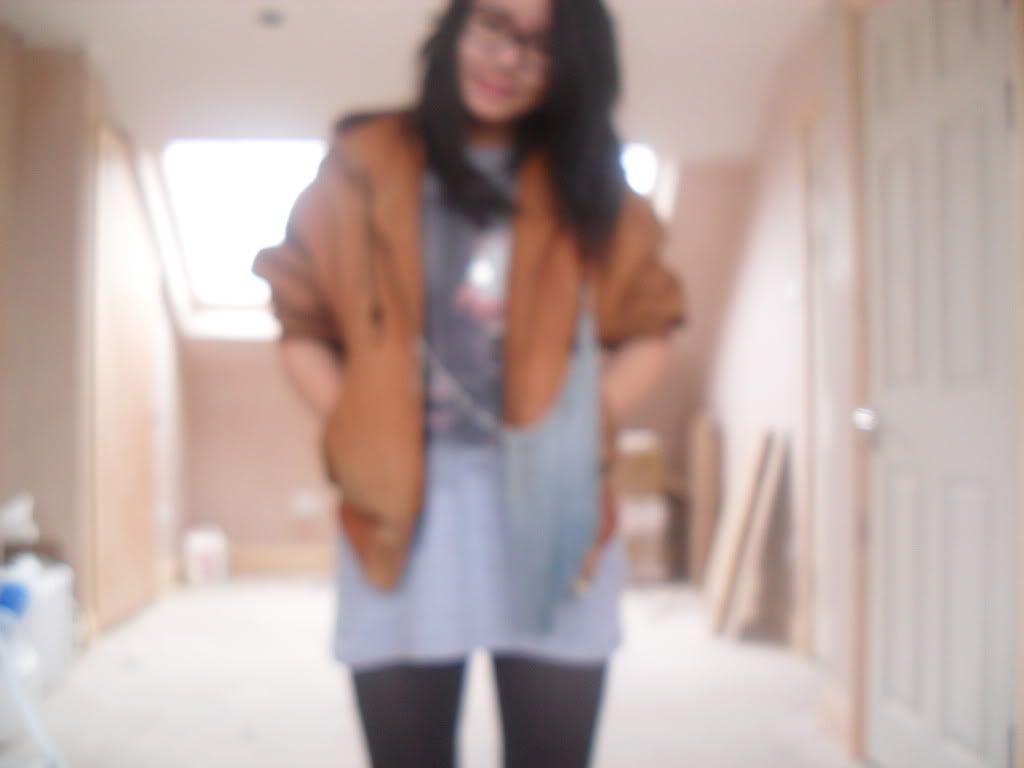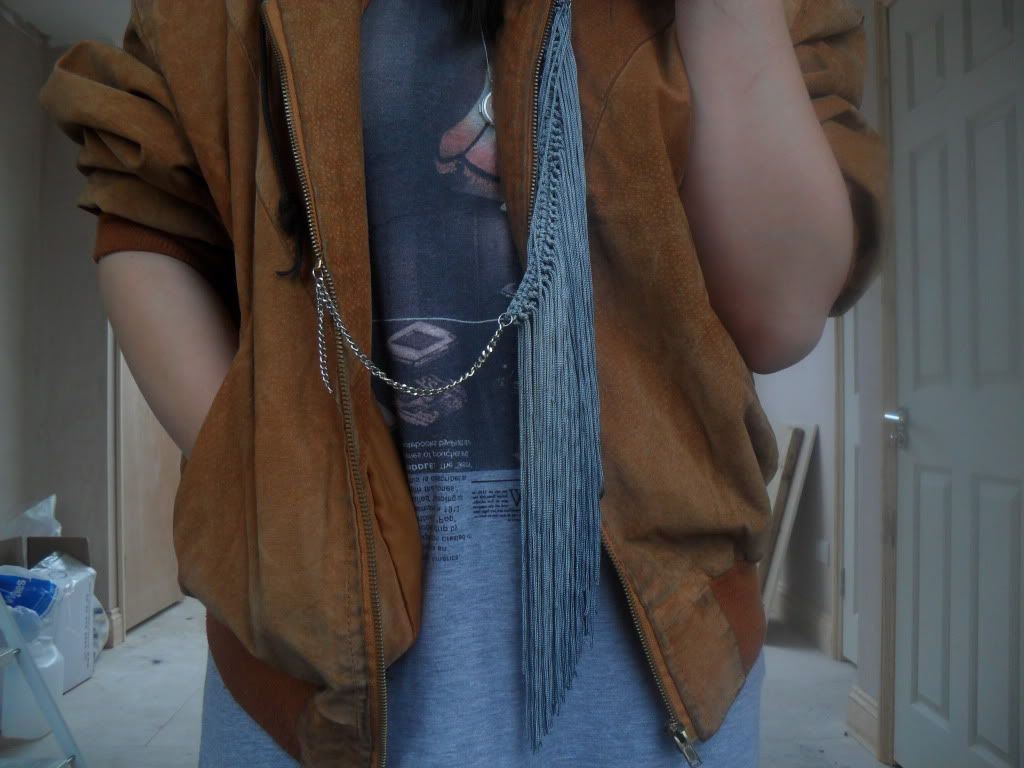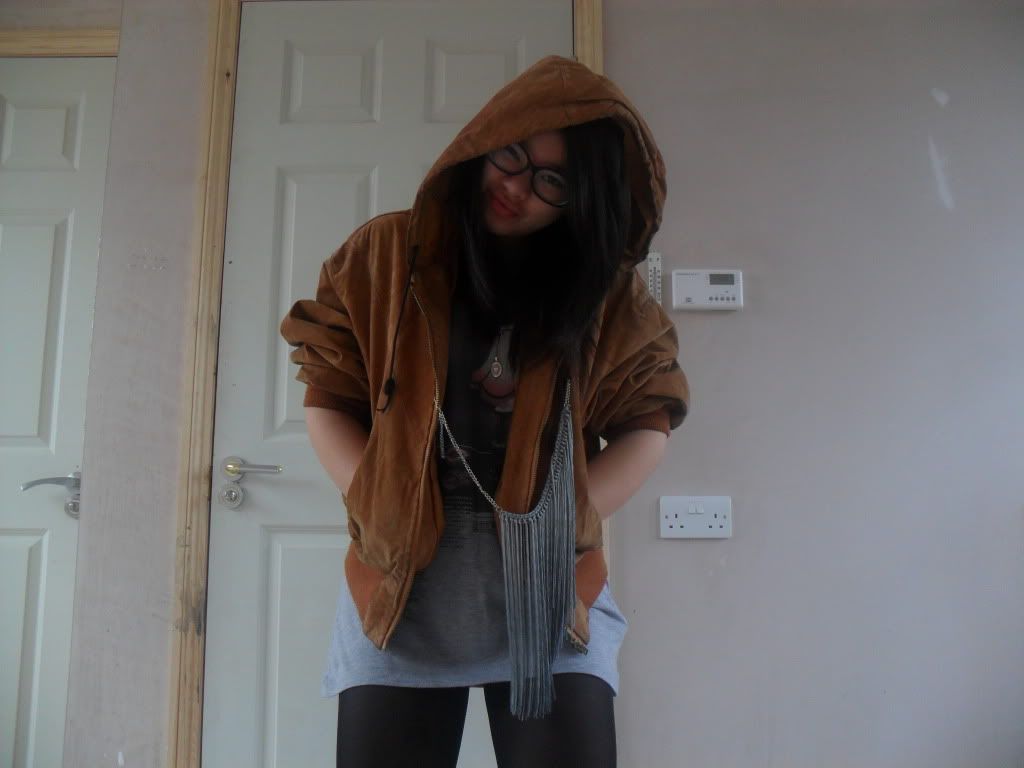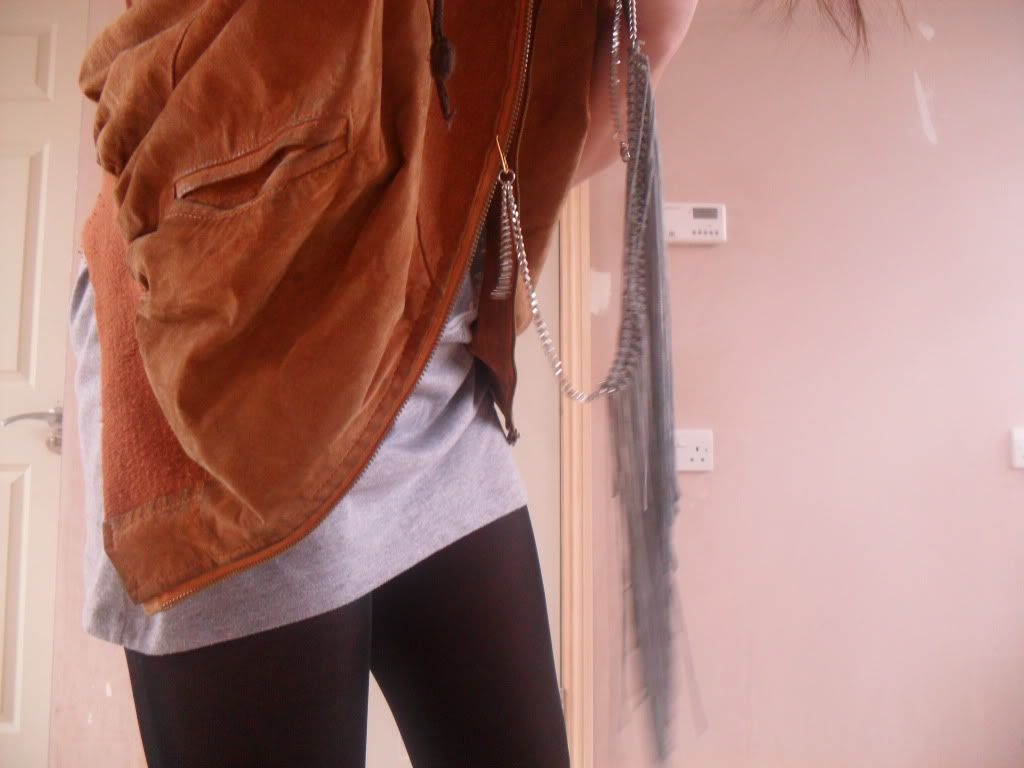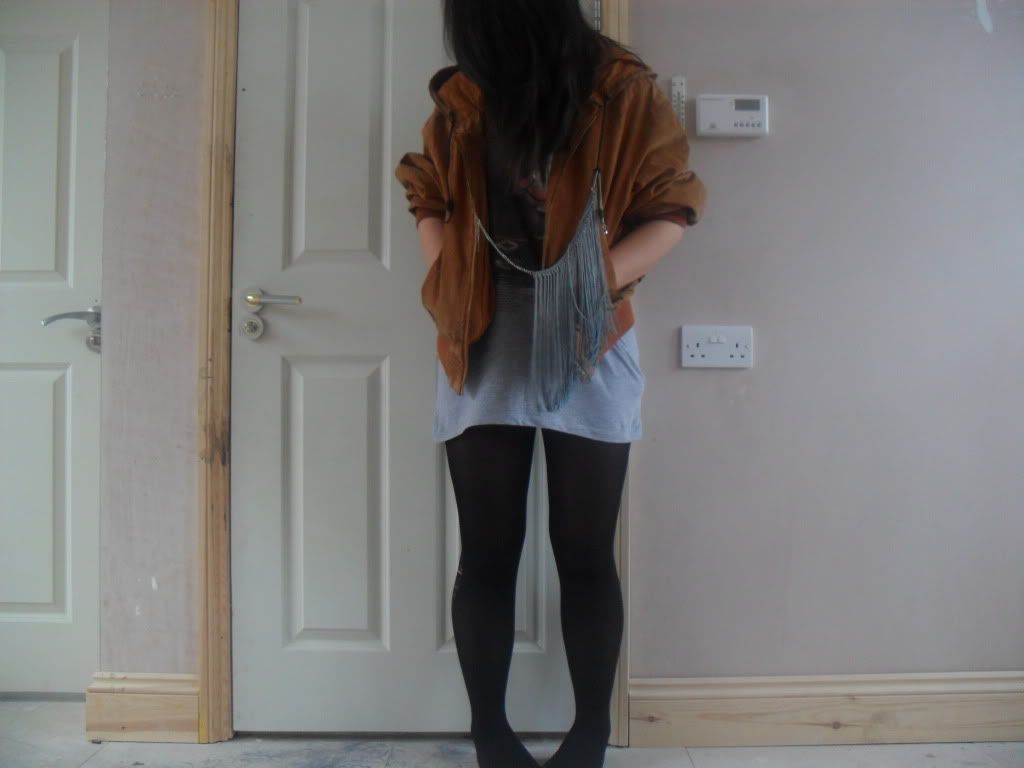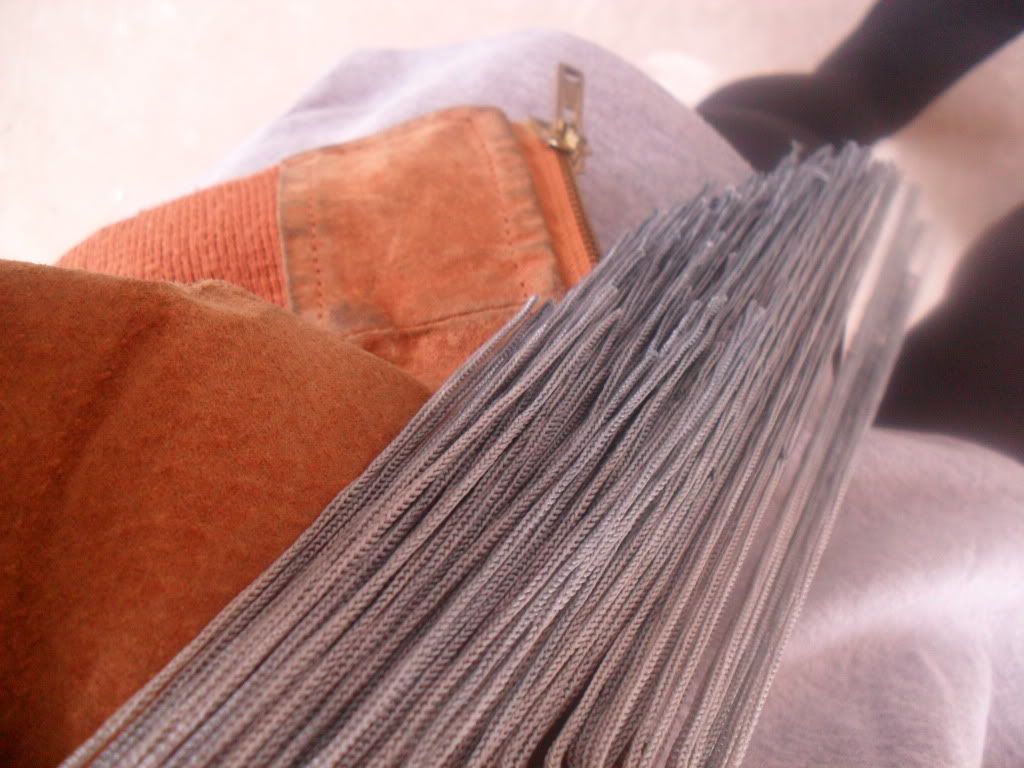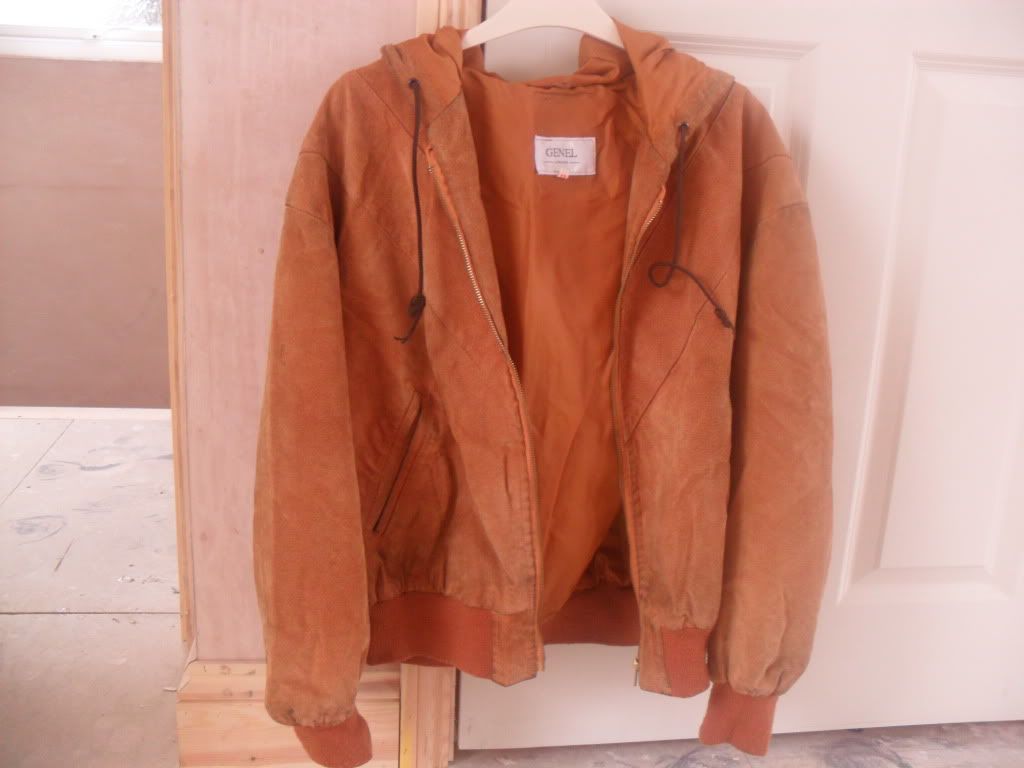 Vintage jacket, primark mens t-shirt, topshop necklace
Firstly, I really love this sheepskin and suede jacket. I think it's either my mum's old one from the loft, or a super find from a market or car boot sale, not quite sure. Either way, I love love love it because it's so soft, and it's also really light, unlike normal sheepskin or suede jackets. It's qute worn out, both inside and out, but it adds to the authenticity of the piece. I added the fringed necklace with just a little safety pin, I wanted to buy another necklace and sew them on both sides of the zip, but I didn't want to make holes in the jacket, because it felt..wrong.
Let's end on a musical note.
General Fiasco: Forget First Impressions